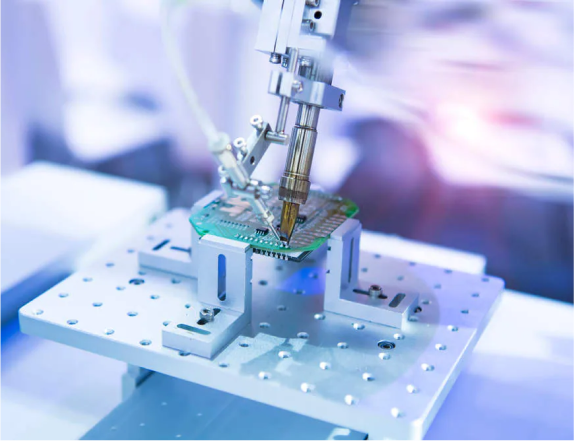 Who is SBT?
At the heart of the world's most innovative teams, you'll always find the same secret: talented people. We're proud to partner with cutting-edge companies and exceptional engineers to build the future of the semiconductor industry.
Read more
We specialize in placing top talent
Join the many companies that trust SBT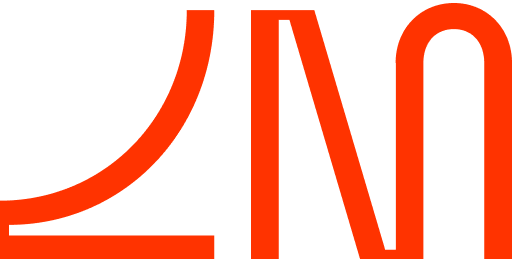 Our happy employers and job seekers love to share their experiences working with SBT
SBT was extremely personable, taking extensive time to understand what needs were missing from my current role, and learning about the skills and behaviors that I possessed which made me a valuable employee. I cannot say enough about how different SBT Industries operates as recruiters. They are very hands on, treating each candidate placement as though they are placing a member of their own family. The interview prep went far beyond what any other recruiting firm has done. Their involvement was like a personal coach through every step of the process. What surprised me the most was, after placement, I ended up on the other side of the recruiting table and got to experience how great they really are by working with them to fill MY open reqs! The key for managers is to actually pick up the phone and contact SBT to form a relationship. In doing so, they will be able to refine the candidates they present (either by proper vetting, or interview preparation). As a manager, I learned quickly how difficult it is to find, hire and retain good people. The entire team at SBT Industries can be counted on to reduce the time and stress of finding and hiring good people.
Don Pearce
Sr. Principal Design Engineer, Skyworks
I've known and worked with SBT Industries over the last 15 years, both as a recruit and a customer.
My first experience was as a recruit. During the recruiting process, I found SBT to be on-point, consistently checking in and following up as needed. They were very good at addressing my concerns and answering questions, while being gently persistent with keeping the recruiting process moving. After successfully being recruited, SBT maintained a presence to ensure that, again, concerns were addressed and questions were answered.
As a customer, the same attributes outlined above resulted in high recruitment success rates. The HR personnel interfacing with SBT once confided to me that SBT was the most successful recruiting agency they had ever used, by far, and she valued their relationship.
Michael Anderson
Director Power Packaging, Analog Devices
I worked with SBT in 2019 when they reached out to me about a semiconductor job opportunity. They took the time to give me detailed information about the opportunity which aligned with my interests and background.
SBT guided me through the entire process from proofreading my resume to giving me interview tips and negotiating an offer that I was very happy with.
Through this experience, SBT demonstrated their in-depth knowledge of the semiconductor industry and understanding of the job market. They are extremely professional and work with you till the end. I consider the SBT team as experienced recruiters who personalize the job interview process.
I highly recommend them.
Richard Turkson
Analog Design Engineer, Cirrus Logic
I worked with SBT early this year(2021). SBT approached me through LinkedIn and their introduction email was tailored to appeal to me which meant they had taken the time to read up about my work experience and background. I see a lot of times that recruiters approach with a cut-paste introduction without much substance.
Throughout the interview process, I had fruitful discussions with the SBT team and they patiently answered my questions and were diligent in follow-ups. They are knowledgeable about the semiconductor/tech industry and understand the job market in this ecosystem. They are extremely professional and work with you till the end. I consider the SBT team as experienced recruiters who personalize the job interview process. I recommend them wholeheartedly.
Shruti Patkar
Sr. Manager Software Test Engineering, Cirrus Logic
SBT has set the gold-star standard for agency partnership. They did a wonderful job of getting to know our business (complex technology included) and culture, then translating that into top-tier talent. While a small subset of agencies may do the same, SBT will stand apart given their genuine commitment to their partner's success, as well as a very friendly and "human" approach. They were always communicative and easy to work with. I'd recommend SBT to any company looking for an agency partner in the semiconductor space.
Britney Smith
Technical Recruiting Manager, Cree
Several years ago SBT helped me land a life-changing role at a great company that set my career up for success. The team at SBT made the process easy by helping me prep and making sure I knew what to expect at all stages as well as working as my advocate through signing. I would definitely recommend SBT to anyone looking to make a role change, they really are great to work with.
Michael Pate
Mobile Audio/Systems/Algo/Architecture Lead, Google
I've worked with a lot of great recruiting professionals in the last 10 years; hiring for dozens of technical roles. SBT stands out as one of the very, very best. They have a deep understanding of the semiconductor space and are able to land outstanding talent for their clients. SBT gets my highest recommendation.
Tony Miller
Advanced Development Lead, Facebook